People are the most valuable assets of any organization. Developing employees increases productivity, enhances performance, and ensures quality service throughout the organization. The first step to a holistic professional development program begins with consistent, interactive training. Corporate training programs can be implemented in one of two ways: 1) developed and integrated internally, or 2) constructed and launched by an outside firm.
There are benefits and downfalls to both methods. If you force an already busy internal staff to determine what training materials need created on top of their list of other duties, there will likely be inconsistency and gaps in information. If you contract an outside firm to deliver your training, information may be missed or overlooked simply because they do not have the same background and expertise as your internal staff.
At OffWhite, we have developed a "hybrid" method to help create and launch your training program. Through initial information gathering and collaboration with your internal staff, we can develop an outline for professional development that eventually turns into a standalone, online training system that can be managed and populated by your staff from anywhere with internet access.
Step-by-Step Curriculum Development Process
Curriculum Outline – We become familiar with your company, your goals, and the corporate culture. Once we understand what you need to say and how you need to say it, we then develop an information map which turns into a hierarchical model of your curriculum. During these discussions, we also help you determine what delivery platform will work best for your particular situation and user group.


Raw Materials Review – All currently available digital and hard copy raw materials are gathered and organized into informational repositories as staging materials for the upcoming curriculum build.


Copy Development – A full length narrative is written based on the curriculum outline and the gathered raw materials. This narrative provides the directives that drive the remainder of the content housed in the curriculum and serves as the main copy narrative that will be placed in each module or course to engage students that learn best by reading.


Beta – Branded Prototype – Once all of the content files are created, the branded prototype of your curriculum is built and delivered for testing. Trial accounts and passwords are issued so that you can review the content, take quizzes and offer feedback prior to full deployment.


Build Out – The build out phase of the curriculum involves finalizing the content management customization and completely populating the system with the remaining content pieces, including copy narratives, presentations, videos and audio files. Once completed, our team provides you with the administrative rights to begin setting up user groups.


Ongoing Training and Maintenance – Our team can help train your staff on how to use your new curriculum program and will assist in maintaining content and administrative oversight until you are comfortable taking over program leadership.
OffWhite has always been systematic in our approach to developing marketing campaigns for a wide range of scientific and technical markets. This approach works equally well for curriculum development, regardless of overall size and market.
To
learn more
about our approach or to get started on building your education program,
contact us
at 800.606.1610.
Subscribe To Our Newsletter
Get updates and learn from the best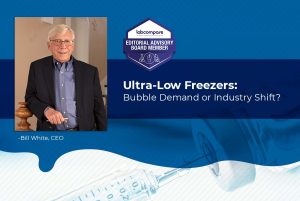 When speaking about what sets OffWhite Marketing apart from other marketing agencies, we often say that we get to know our clients' products and services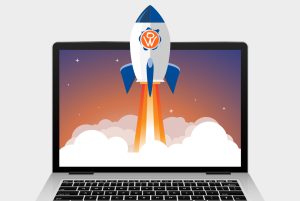 Web design is an ever-evolving field, both from a technical standpoint and a design trend standpoint. When to update a website largely depends on two