Feeding the New Beast
There are few things more angst-ridden than sitting in front of a blank screen eager for words. Not so long ago we called this blank page "The Beast". No more.
The real Beast is something we can't see. It's an ambiguous, amorphous and cold-blooded reality called The Algorithm. Powerful, deadly, rich with cash, better leveraged than anything Atlas needed to move the earth, it's now controlling our lives and businesses.
As we know, the search engine is the way we find anything and everything in an instant, at home and at work. Understanding The Algorithm is the key to organic search engine results.
As marketers, we have no defense against such an invasive and seductive tool beyond our ability to understand The Algorithm, learn to use it, keep a light touch on the controls and avoid getting comfortable; it will surely change tomorrow.
Intelligent Content has emerged as the newest buzz phrase in the marketing world. According to the Content Marketing Institute, Intelligent Content is "structurally rich and semantically aware, . . . automatically discoverable, reusable, reconfigurable, and adaptable."
Shakespeare was way ahead of all this.
"If you can look into the seeds of time, and say which grain will grow and which will not, speak then unto me."
Intelligent Content is our key to managing The Algorithm. It is a phrase dumped into a new corporate silo managed by a new crop of corporate chiefs building new rules about what's said about a brand on the global digital platform. All must bow to The Algorithm in the quest for a page one ranking.
At OffWhite we've made it our business to craft content around and within websites and social media to match what The Algorithm wants to see. This combination of words and phrases, repeated with continuity throughout website and social media posts, is what The Algorithm requires before we are rewarded with a rise in search rankings.
Our business of information management and education as a marketing tool remains the same. In the new world, however, we must craft our messages with consideration for each word, knowing that fewer words improve the potency of the words we ultimately use. Less is more.
From words to phrases, phrases to pages, pages to logic paths within site maps, we must orchestrate what we say with a renewed appreciation for efficiency in language, a reality imposed by our hunger to find things on the internet at light speed.
It is The Algorithm that drives our addiction. It is Intelligent Content that tames the Beast.
Subscribe To Our Newsletter
Get updates and learn from the best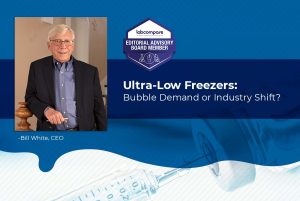 When speaking about what sets OffWhite Marketing apart from other marketing agencies, we often say that we get to know our clients' products and services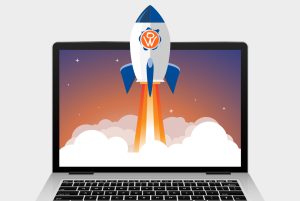 Web design is an ever-evolving field, both from a technical standpoint and a design trend standpoint. When to update a website largely depends on two