At OffWhite, we're always looking for opportunities to help move the world forward. Recently, one of these opportunities came in the form of a redesign for Samuel R. Cook Safetytown in Marietta, Ohio.
While a children's program like Safetytown and a life science marketing firm like OffWhite may seem unrelated, the truth is this particular project aligned perfectly with our core values and was close, not only to our office, but to our hearts.
Tradition
Cheryl Cook has embraced the Marietta Rotary Club's Safetytown project since early 1979 when she became the program's first educational director. A Rotarian, career educator and principal of Harmar Elementary School (where Safetytown is held), Cheryl continues to oversee expanding educational and administrative responsibilities while staying true to the original concepts of Safetytown as envisioned by her late husband Sam Cook. All of us at OffWhite are grateful to Cheryl, Sam's daughter Colleen, and the Marietta Rotary Club Safetytown Committee for the opportunity to be of service.
Community
The redesign started as a single request from one friend to another over dinner in Harmar Village. It didn't take long, however, for it to gain momentum and snowball into a full-fledged Marietta community effort, bringing together the skills, knowledge and generosity of OffWhite team members, Marietta students and faculty, the Marietta Rotary Club, Lowe's of Marietta and many others.
Family
Many of our staff have children that are Safetytown age. They were eager to use their parental insight and creative vision to bring the world to life the way children see it.
Memories
When OffWhite Creative Director Abby Spung presented the redesign project to the Rotary Club in May, she nearly choked up as she told them how she had attended "the second ever Safetytown in Marietta" and remembers it fondly. Abby said she was honored to help redesign the buildings that would replace the ones that had been there since she was a "Safetytown kid."
Education
While the objective of this project was to enhance children's Safetytown experience and education, the project itself was a unique opportunity for Marietta College students to obtain valuable client experience and work with our creative team who served as mentors.
Innovation
This project was an opportunity to inspire our community, a chance to show them what we are capable of achieving together and not to settle for less. Our team knew that Samuel R. Cook Safetytown was in need of more than the redesign of a few buildings, so we went beyond the initial request and produced a variety of contemporary materials necessary for current and future communication of the program. Our staff challenged Marietta College student design teams to create characters, posters, logos and brochures that would support and bring together Safetytown's new look and get kids excited about learning. In addition to the students work, Marietta College faculty member Fred Jesser produced a documentary of the entire redesign project, which can be viewed below.
The Samuel R. Cook Safetytown Project 2014 from Frederick A Jesser IV on Vimeo.
Fulfillment
Almost two months after the completion of the redesign project, Abby, Steven and I took a stroll down to Harmar Elementary School eager to see if the children and volunteers liked Safetytown's new look as much as we hoped they would.
Snack time felt like an episode of 'Kids Say the Darndst Things' as the children gave their input, "I like them… I like the pet store, because I like pets…They're good…I like the bank. It has money in it… I like the fire station!"
Much to our delight a fifth year volunteer exclaimed, "Thank you! They look much better." She also added that her favorite building was Sam's Cone Shack.
Everyone we spoke to agreed that the children enjoyed the bright, happy buildings and that the buildings were a good incentive for the children to listen and cooperate. We tally that up as a success.
What's one of your favorite success stories? What inspires you? Tell us below.
To learn more about OffWhite, visit our website or contact us today.
Subscribe To Our Newsletter
Get updates and learn from the best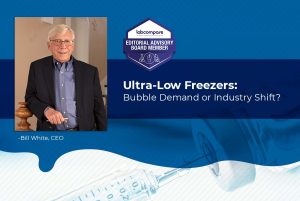 When speaking about what sets OffWhite Marketing apart from other marketing agencies, we often say that we get to know our clients' products and services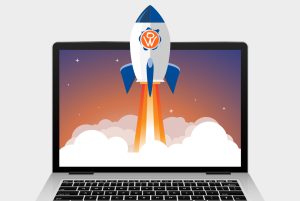 Web design is an ever-evolving field, both from a technical standpoint and a design trend standpoint. When to update a website largely depends on two