If growth – driven by new products and services – were the natural state of business affairs, the economy would grow more than 2% per year. In fact, you might say that simple inflation of prices accounts for this level and real growth this last decade has been next to nil. In 2016, Robert Gordon's monumental study, The Rise and Fall of American Growth, provided ample documentation of how most of the necessities, conveniences, and productivity enhancers of our modern life were invented and developed more than 70 years ago. Efforts since – with the exception of computing and media – have largely been just window dressing. Planes fly at the same speed they did in 1957.
My first, eye-opening encounter with the inability of your average business to invent, grow, and change was my involvement with an industrial retention association in Cleveland during the mid 2000s. This was a group of family businesses and smaller divisions of corporations – largely long established and employing 25-200 employees. There were no start-ups in the group. Many were single product or service firms. Sadly, most seemed a few generations removed from the inspiration and energy that created them. As a sizeable portion of these firms were experiencing declining fortunes at the time, the association organized workshops and group discussions to address growth issues; launching e-commerce, overseas expansion, new product development, or starting service arms. To my astonishment, the general consensus was to "wait out the recession and business levels will return to normal."
Let's look at the other end of the spectrum. In the mid-1990s, I worked at Emerson Electric and participated in their growth planning cycle, which culminated each year with a one- or two-day growth conference for each division. Leading up to this, Engineering and Marketing teams would invest months investigating how to squeeze out new variations of existing products, or finding new applications for existing offerings. Given the time, effort, and results, it was taking a sledgehammer to a nail. But you damn well knew that growth beyond inflation levels was expected. In 30 years, I have rarely encountered such a commitment in the many businesses I have come to know. Most don't have the discipline for it. Does yours?
In order to develop and launch new products and services, a firm must have ideas and ambitions. More precisely, the critical few individuals who innovate and lead within the firm must have these. Organizational vision and commitment to planning and marketing are also required, otherwise ideas and ambition cannot flourish.
There are a variety of approaches to achieve business growth through new products and service offerings. Many times, your ambitions are augmented by factors outside your control or knowledge. John Rockefeller had a superhuman fixation on making kerosene cheap and safe for the masses, in hopes of extending the hours of the day with light. He was hugely successful early on to be sure. But the success and wealth of Standard Oil would have been limited without the advent of the automobile and its insatiable thirst for gasoline some 30 years into these efforts. The readiness to address new opportunities was the greatest factor.
At other times, the larger growth may lay beyond your original scope for an idea.It was recently reported that tens of thousands of traditional retail stores – both independent and large national chains – will close this year and next. Do we really believe that Amazon had this in mind as a primary goal of its business 15 or 20 years ago? Its early business model was based on channel to market innovation, and it proved to be a wrecking ball for the likes of Borders and Barnes and Noble, not to mention the devastation visited upon local independent booksellers. In these early days of success, management consultants urged the firm to stay true to its niche and fundamentals and harvest the fruits of this innovation. Luckily for the future utility and convenience of the vast consuming public, once the concept was mastered, Amazon invested heavily in expanding this vision into new products and markets.
But innovation is not enough on its own. Gone are the days of the world beating a path to your door for a better product or service; the ever-shrinking global marketplace is too crowded and competitive. This is why OffWhite is increasingly emphasizing to its clients the importance of successfully launching new products and services. For 32 years, our firm has specialized in making complex and technical concepts more understandable. Where are such services more important than with introducing new products or reaching new markets?
In a series of blogs throughout this year, OffWhite will share its experiences, suggesting strategies and tactics that help to insure success, warn of common mistakes, obstacles and risks, and make light of how we can help you reach your goals for sustainable growth. For more information, Contact
Russell Cooper
at 800-606-1610.
Subscribe To Our Newsletter
Get updates and learn from the best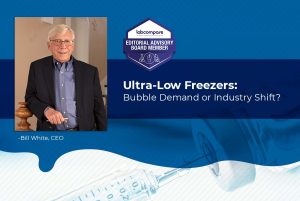 When speaking about what sets OffWhite Marketing apart from other marketing agencies, we often say that we get to know our clients' products and services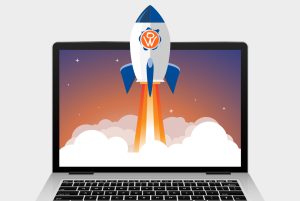 Web design is an ever-evolving field, both from a technical standpoint and a design trend standpoint. When to update a website largely depends on two