Email marketing has been an active part of digital marketing programs since the 1990s. As social media, big data, content marketing, SEO and more join the mix, is email marketing losing its relevancy?
Email marketing is adapting to the times. Email is still a main form of business communication. Everyone has an email account – it is a business necessity. Leveraging email communications to maximize your return on investment is an essential part of any digital marketing program. Here are a few ways you can ensure that your email campaigns are effective.
Visibility
No email campaign will be effective without a quality list, or better yet, multiple targeted lists. If the emails you are sending are not reaching the right people, or your recipients are not opening or engaging with your message, then you need to look closely at your email strategy and make some adjustments. To learn more about targeted lists, email personalization and cross-channel promotions, see our blog "Get More from Your Email Marketing."
With the ever-changing news feed algorithms on social networks like LinkedIn and Facebook, email messages are more likely to be seen than social messages since they are sent directly to your customers' inboxes. According to a study by McKinsey & Company, email is one of the fastest growing customer acquisition channels, second behind organic search. Emails prompt purchases at almost three times the rate of social media, and the order dollar amounts are 17 percent higher.
Responsive Design
According to Lionbridge's 2014 Global Email Survey, 41 percent of recipients open email for the first time on a mobile device. If opened a second time, 70 percent use the same device, but 30 percent choose a different device.
Your messages have to be easily viewed in all screen sizes so the transition between devices is seamless. Responsive email design is being adopted by top brands to ensure that their messages are relevant and easy to understand on any device. And don't forget to send your email readers on to a responsive website so they can continue the experience as they respond to your calls to action.
Analytics and ROI
Based on findings from the Lionbridge survey, nearly 80 percent of marketers admitted to not being able to directly track ROI from email campaigns. So how do they know if their email campaigns are working? A recent Adobe survey indicates that 49 percent of marketers said they "trust their gut" when it comes to deciding where to spend their marketing dollars, email marketing included. That's frightening.
You need to know which marketing activities are driving your leads and sales, and invest accordingly. Analytics can also tell you which content, targeted lists, promotions, etc. are performing the best, helping you improve on what works and increase the ROI of your campaigns.
When done right, email marketing remains one of the top-performing marketing channels. Contact us today for an evaluation of your email marketing program, or to start a new campaign.
Subscribe To Our Newsletter
Get updates and learn from the best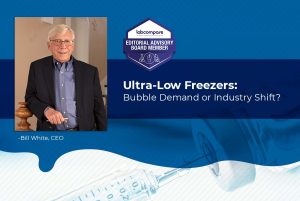 When speaking about what sets OffWhite Marketing apart from other marketing agencies, we often say that we get to know our clients' products and services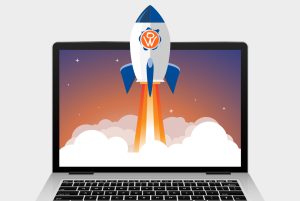 Web design is an ever-evolving field, both from a technical standpoint and a design trend standpoint. When to update a website largely depends on two